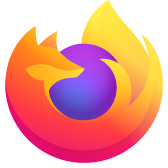 Website keep crashing
Mozilla firefox browser keep crashing when i open the facebook website, is there anything to resolve this issue? https://crash-stats.mozilla.com/report/index/bp-0cfb21dc-6ec9-4942-8455-b92632160919 https://crash-stats.mozilla.com/report/index/bp-5ea94423-00b8-43a4-ac57-5aa632160916 https://crash-stats.mozilla.com/report/index/bp-247ac8aa-b958-43ef-9d98-143312160916 https://crash-stats.mozilla.com/report/index/bp-77fd1a63-8c88-4399-b70e-a0a6c2160916 https://crash-stats.mozilla.com/report/index/bp-ac2b6835-fb44-4193-aee4-669512160916
Toutes les réponses (4)
It doesnt seem to have any new update for Kaspersky add on so i guess i will have to disable it if i do not want to keep crashing it. I did a system file check yesterday and it came out clean. And lastly i have no graphics card install lol so i guess there will be no need for the updates on the graphics driver. Thank you so much for your help!
I cannot disable Kaspersky, after i disable and restart the browser, it is automatically enable again
Contact its support site for more help.