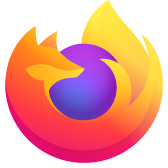 DoH bootstrap in latest Firefox
Please, I'd like to bootstrap my DoH URI in Mozilla firefox
Please, I'd like to bootstrap my DoH URI in Mozilla firefox
All Replies (7)
But I'm unable to find the option "network.trr.bootstrapAddress" in the latest but it's available in 78.0.1
Hi
This support article has information to help you manually configure DoH:
I know how to configure DoH manually but I want to be able to add a bootstrap address
I couldn't find what I need in that article because it doesn't tell one how to add IP endpoints of the DoH in the latest firefox.
Note that network.trr.bootstrapAddress is no longer supported and got replaced for testing purposes only by network.trr.bootstrapAddr.
1703216 - Get rid of network.trr.bootstrapAddress pref
Instead you can look at network.trr.uri .
network.trr.bootstrapAddr. is not present in the latest firefox either, I guess I have to downgrade to 78.0.1. Google chrome supports enhanced bootstrap feature using the JSON format below. where the ips line represents the bootstrap in v4 and v6. I'm disappointed, firefox does not allow bootsraping the DoH URI.
{
  "servers": [ {
     "endpoints": [ {
        "ips": [ "1.2.3.4", "2000:a0c0::" ]
     } ],
     "template": "https://example.com/dns-query{?dns}"
  } ]

}
Modified by dayodayowaynow7888