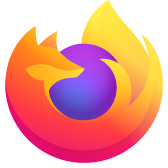 Expire time for master password non showing again
Hello, some years ago I found how to prevent FF to ask for the master password too often. Obviously, this setting involved the about:config editing. Now, I'd like to reduce this time because I'm requested for the master password only at FF launching and I cannot find the options I changed. I looked for options with the word "expire", but it doesn't seem to affect the situation. What was the option I changed? Or what is it now (in case latest FF versions have different options)? Thanks
Hello, some years ago I found how to prevent FF to ask for the master password too often. Obviously, this setting involved the about:config editing. Now, I'd like to reduce this time because I'm requested for the master password only at FF launching and I cannot find the options I changed. I looked for options with the word "expire", but it doesn't seem to affect the situation. What was the option I changed? Or what is it now (in case latest FF versions have different options)? Thanks
All Replies (4)
In Firefox there has never been an option to let the Primary Password expire. In a long past Legacy extensions might have been able to do this. You can cancel a PP prompt like you get if you click the eye icon in the Password Manager (about:logins) to reveal the password and cancel this PP prompt to re-lock the passwords.
1) Primary has necessarily nothing to do with SYNC and with FF account: I've been using PP (formerly known as Master Password) for year and much before the sync feature was offered. It's one of the feature that makes me prefer FF above all other browsers (also because I grew up with Netscape!): FF it's the only browser to have such a feature. 2) It's not true that there has never been an option like the one I said. Obviously, by "expiring" I don't mean a final , real expire but only the time during which you are not requested to input it again. And it is so true that such an option exists or, at least, existed, that some years ago, annoyed by the too short time interval, I found the setting to make it virtually indefinite. And now I'm requested just once per session to input the PP.
There in a pref (signon.masterPasswordReprompt.timeout_ms) setting for entering the PP when you click the reveal icon I mentioned above that you can force a reprompt by closing and reopening about:logins, but not for the PP as such.
You can inspect the current login state of the Software Security Device in the Device Manager.
Settings -> Privacy & Security -> Certificates ->
Security Devices: Software Security Device: Log Out and Log In button in the right sidebar
You may have to zoom out to make the sidebar show properly.