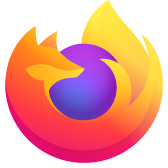 Shift key opens developer menu
I saw this same issue posted on here, but I press the shift key while using the Firefox browser and what appears to be a developer menu pops up at the bottom of the page, the crappy thing is this is occuring on my laptop so my keyboard is part of the computer lol
I saw this same issue posted on here, but I press the shift key while using the Firefox browser and what appears to be a developer menu pops up at the bottom of the page, the crappy thing is this is occuring on my laptop so my keyboard is part of the computer lol
All Replies (2)
I looked at the keyboard shortcuts and there is nothing for Developer that would start with the "shift" key. I think your pressing other keys to start the developer menu. And being a laptop I suspect bad keys.
You can open the developer tools with the F12 key. If you never want to use developer tools then you can disable these tools via the about:config page.
about:config => devtools.policy.disabled = true
You can open the about:config page via the location/address bar. If you get the warning page, you can click the "Accept the Risk and Continue" button.
Modified by cor-el