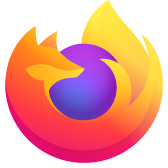 Firefox Bowser 96.0beta Problem
Dear Sir or Madam:
My Firefox Bowser menu area is double spaced everywhere. That is a problem.
Your temporary fix for its menu double spacing problem applies in the version 89/90 only. https://support.mozilla.org/en-US/questions/1338204 https://www.userchrome.org/firefox-89-styling-proton-ui.html#menuspacing
After Firefox downloaded and installed its updated version, its menu double spacing problem came back.
I don't understand anything about the userchrome file thing. I am not a programmer!
Is there a quick solution for this menu double spacing problem?
I would appreciate it if you would email me your response. Thank you.

Sincerely,
John Kowalski
Dear Sir or Madam: My Firefox Bowser menu area is double spaced everywhere. That is a problem. Your temporary fix for its menu double spacing problem applies in the version 89/90 only. https://support.mozilla.org/en-US/questions/1338204 https://www.userchrome.org/firefox-89-styling-proton-ui.html#menuspacing After Firefox downloaded and installed its updated version, its menu double spacing problem came back. I don't understand anything about the userchrome file thing. I am not a programmer! Is there a quick solution for this menu double spacing problem? I would appreciate it if you would email me your response. Thank you. Sincerely, John Kowalski