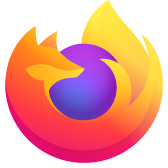 RecordSeek Secure return of Free use, Please.
Re-secure, RecordSeek, free use, it is much need in family records for sources and new data, found is sister-partner family records. And don't remove it again, please. FamilySearch and ancestry.com https://familysearch.org/partneraccess
All Replies (3)
Please explain the problem in detail. What happens? What is/are the exact error message(s) ?
In Firefox is the use of RecordSeek, this RecordSeek attachment is important to my volunteer work, and is needed for use in my records of family history. However a block of it's safe use is now no longer available. See picture: RecordSeek in Firefox.JPG
In your picture, press the Advanced button. What does it say?