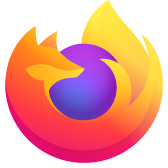 FF6 can't open attachments in Yahoo e-mail. Can only save them.
Hi, Since I updated to Firefox 6.0, I can't open attachment files directly (i.e., a photo) in Yahoo Classic e-mail. Clicking on the usual Yahoo download link only opens a dialog box for saving.
I can't find any option in FF or at Yahoo mail for changing this so that downloading attached files opens them directly.
Using Chrome, when I click on the Yahoo mail download link, the file opens. So I suspect that the problem is in FF, not in Yahoo.
How can can I get Yahoo mail attached files to open directly rather than saving them to disk? EB
Hi, Since I updated to Firefox 6.0, I can't open attachment files directly (i.e., a photo) in Yahoo Classic e-mail. Clicking on the usual Yahoo download link only opens a dialog box for saving. I can't find any option in FF or at Yahoo mail for changing this so that downloading attached files opens them directly. Using Chrome, when I click on the Yahoo mail download link, the file opens. So I suspect that the problem is in FF, not in Yahoo. How can can I get Yahoo mail attached files to open directly rather than saving them to disk? EB