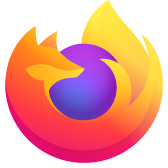 i can't log in to pogo.com
I can't log on to pogo, when i go to pogo.com the page comes up blank
URL of affected sites
I can't log on to pogo, when i go to pogo.com the page comes up blank == URL of affected sites == http://pogo.com
All Replies (1)
Hello Vette.
See this support article:
http://support.mozilla.com/en-US/kb/Cannot+log+in+to+websites
I hope it helps. If it doesn't, you may be having a problem with some Firefox add-on that is hindering your Firefox's normal behavior. Have you tried disabling all add-ons (just to check), to see if Firefox goes back to normal?
Whenever you have a problem with Firefox, whatever it is, you should make sure it's not coming from one of your installed add-ons, be it an extension, a theme or a plugin. To do that easily and cleanly, run Firefox in safe mode and select Disable all add-ons. If the problem disappears, you know it's from an add-on. Disable them all in normal mode, and enable them one at a time until you find the source of the problem. See this article for information about troubleshooting extensions and theme. You can troubleshoot plugins the same way.
If you want support for one of your add-ons, you'll need to contact its author.