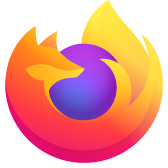 How to save how much copies I want to print
I want to print 2 copies always. But my Firefox 63.0.3 doesn't save settings and it always want to print 1 copy. I tried to save settings into my POS printer but it still print 1 copy in Firefix/ How I can fix this problem? Thanks
I want to print 2 copies always. But my Firefox 63.0.3 doesn't save settings and it always want to print 1 copy. I tried to save settings into my POS printer but it still print 1 copy in Firefix/ How I can fix this problem? Thanks
All Replies (4)
Command P (or File, Print) the page you want to print. Then set the settings to how you want save them (e.g 2 copies). Then click on the bar that says last used settings/default settings. Then click on " SAve current settings as preset...", give your preset a name and click on "All Printers". I hope this solves your problem.
I'm using Windows 10 and I don't see this features there
Windows 10 by default remembers the last printer settings and which printer was used. If you changed this settings then it's a user issue caused print problem.
It happening on multiple different printers like Epson XP-330 and POS printer GP-L80180II and with other printers same problem. On every PC using Windows 10