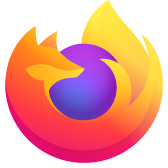 Whitelisting websites so it displays ads
I have the extension Open tabs to grow trees and it needs to display Ads, my add blocker is disabled for that site and so is Enhanced tracking protection but it still will not display Ads
I have the extension Open tabs to grow trees and it needs to display Ads, my add blocker is disabled for that site and so is Enhanced tracking protection but it still will not display Ads
All Replies (2)
Then you need to contact your adblocker developer to find what happening with the Addon. By default Firefox doesn't block legit sites or legit ads unless the user uses custom Addon adblocker.
Firefox shows a purple shield instead of a gray shield at the left end of the location/address bar in case Enhanced Tracking Protection is blocking content.
click the shield icon for more detail and possibly disable the protection
You can check the Web Console for relevant-looking messages about blocked content.