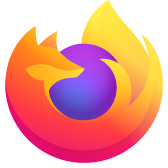 downloader not downloading, indicator shows no downloads but downloader icon has number showing it has accepted a download request
downloader not downloading, indicator shows no downloads but downloader icon has number showing it has accepted a download request
downloader not downloading, indicator shows no downloads but downloader icon has number showing it has accepted a download request
All Replies (2)
Hello grasshouse,
The Refresh feature (called "Reset" in older Firefox versions) can fix many issues by restoring Firefox to its factory default state while saving your bookmarks, history, passwords, cookies, and other essential information.
Note: When you use this feature, you will lose any extensions, toolbar customizations, and some preferences. See the Refresh Firefox - reset add-ons and settings article for more information.
To Refresh Firefox:
Open the Troubleshooting Information page using one of these methods:

Click the menu button , click help and select Troubleshooting Information. A new tab containing your troubleshooting information should open.
If you're unable to access the Help menu, type about:support in your address bar to bring up the Troubleshooting Information page.

At the top right corner of the page, you should see a button that says "Refresh Firefox" ("Reset Firefox" in older Firefox versions). Click on it.
Firefox will close. After the refresh process is completed, Firefox will show a window with the information that is imported.
Click Finish and Firefox will reopen.
Did this fix the problem? Please report back to us!
Thank you.