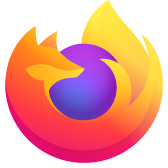 Does Firefox work with Open As Webfolder (WevDav) with Mac SnowLeapard
I logged in : https://addons.mozilla.org/en-US/firefox/addon/open-as-webfolder/ '''There I found Open As Webfolder 0.25''' by Julian Reschke Not available for your platform (Mac OS SnowLeopard)
Todas las respuestas (1)
Sounds like a Windows-only extension.
---
More about this add-on
Open pages and links in Windows WebFolder WebDAV client (similar to "open in Webfolder" checkbox in IE's open dialog).
Note that this requires the Microsoft Webfolder client to be installed on the machine. Thus, it's unlikely to work on Vista installations unless the Webfolder client was installed separately.