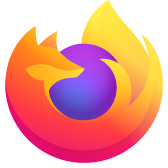 With camera allowed I get the message "Camera not authorized. Please check your media permissions settings." under ubuntu 16.04
Firefox 46.01 under Ubuntu 16.04 In this website: https://www.onlinemictest.com/webcam-test Or any other website that uses the webcam I get the error message: Camera not authorized. Please check your media permissions settings. Permissions are ok (set to allow after prompted), but still no video - cheesse works ok and properly shows video. The website asks for permission to share the camera as expected, and it is set to ALLOW. Would appreciate your help. Best, Marcelo
Firefox 46.01 under Ubuntu 16.04 In this website: https://www.onlinemictest.com/webcam-test Or any other website that uses the webcam I get the error message: Camera not authorized. Please check your media permissions settings. Permissions are ok (set to allow after prompted), but still no video - cheesse works ok and properly shows video. The website asks for permission to share the camera as expected, and it is set to ALLOW. Would appreciate your help. Best, Marcelo
Todas las respuestas (1)
Hi
I am using Ubuntu 16.04 myself with Firefox 48.0a2 and that site used my in built webcam without a problem.
The issue may be linked to the driver that Ubuntu is using for your camera. I recommend asking about this issue on a dedicated Ubuntu forum such as Ask Ubuntu.
I hope this helps, but if not, please come back here and we can look into a different solution for you.