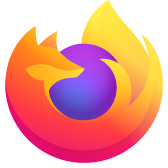 Crushing Slowness With Graphic-intensive Websites
I've done about everything I've can for this browser. I've uninstalled and reinstalled the latest version of Firefox and all of its updates. I've experimented with turning plug-ins off and on to see if any were compromising my system. I've removed some plug-ins, entirely, and reinstalled others to make sure they weren't corrupted. I've ran multiple malware and anti-virus programs to clean-up my computer, which resulted in zero virus and a cleaning-up of old malware. But, when I got to sites like Wonkette.com or MLive.com, just as examples, it takes literal minutes for them to load totally crippling my system for minutes at a time. This is some times accompanied by multiple script errors that only add to the crippling wait times. I've turned by Windows Firewall on and off to see if that was slowing the browser down, but to no avail.
It seems that this has to do with how Firefox renders graphic-intensive pages. It seems like a Java or JavaScript problem, though, I've not been able to figure out which one. I have QuickJava, but only turning off JavaScript seems to help, and that's not really a solution, as you often need JS to do things like collapse and expand threads in certain forums and to load video players and certain pictures and graphics. It's way too time consuming.
Is there anything in my browser options that may help with this? Something I've checked that should be unchecked or vice versa? Is my older version of Windows a problem? It's not as if I don't have enough memory to run Firefox, but every time I do a Firefox Health Report, I always get the message that my "browser seems to be running slower than usual." ALWAYS. I've posted troubleshooting information below. Let me know if you guys think it's any of the specific plug-ins/add-ons I'm running (I rarely have any of them on besides Java and then Status Bar 4evar).
What is it with Java and JavaScript that Firefox can't seem to reconcile with?
I've done about everything I've can for this browser. I've uninstalled and reinstalled the latest version of Firefox and all of its updates. I've experimented with turning plug-ins off and on to see if any were compromising my system. I've removed some plug-ins, entirely, and reinstalled others to make sure they weren't corrupted. I've ran multiple malware and anti-virus programs to clean-up my computer, which resulted in zero virus and a cleaning-up of old malware. But, when I got to sites like Wonkette.com or MLive.com, just as examples, it takes literal minutes for them to load totally crippling my system for minutes at a time. This is some times accompanied by multiple script errors that only add to the crippling wait times. I've turned by Windows Firewall on and off to see if that was slowing the browser down, but to no avail. It seems that this has to do with how Firefox renders graphic-intensive pages. It seems like a Java or JavaScript problem, though, I've not been able to figure out which one. I have QuickJava, but only turning off JavaScript seems to help, and that's not really a solution, as you often need JS to do things like collapse and expand threads in certain forums and to load video players and certain pictures and graphics. It's way too time consuming. Is there anything in my browser options that may help with this? Something I've checked that should be unchecked or vice versa? Is my older version of Windows a problem? It's not as if I don't have enough memory to run Firefox, but every time I do a Firefox Health Report, I always get the message that my "browser seems to be running slower than usual." ALWAYS. I've posted troubleshooting information below. Let me know if you guys think it's any of the specific plug-ins/add-ons I'm running (I rarely have any of them on besides Java and then Status Bar 4evar). What is it with Java and JavaScript that Firefox can't seem to reconcile with?
All Replies (12)
Hello,
Try disabling graphics hardware acceleration. Since this feature was added to Firefox, it has gradually improved, but there still are a few glitches.
You might need to restart Firefox in order for this to take effect, so save all work first (e.g., mail you are composing, online documents you're editing, etc.).
Then perform these steps:
Click the orange Firefox button at the top left, then select the "Options" button, or, if there is no Firefox button at the top, go to Tools > Options.
In the Firefox options window click the Advanced tab, then select "General".
In the settings list, you should find the Use hardware acceleration when available checkbox. Uncheck this checkbox.
Now, restart Firefox and see if the problems persist.
Additionally, please check for updates for your graphics driver by following the steps mentioned in the following Knowledge base articles:
Did this fix your problems? Please report back to us!
Thank you.
I just looked up my graphics information in Troubleshooting Information, and I went to Intel to usee their Driver Update Utility, which failed. I got this message at the Driver Update Utility:
"The Intel Driver Update Utility installation failed.
Possible web browser compatiblity, firewall, or installation issue detected."
It tells me to make sure I have the latest version of Java (I do). On Troubleshooting Information in Firefox, it's showing this:
"Direct2D: Enabled Blocked for your graphics driver version. Try updating your graphics driver to version 6.1400.1000.5218 or newer."
"GPU Accelerated Windows: 0/1 Basic Blocked for your graphics driver version. Try updating your graphics driver to version 6.1400.1000.5218 or newer."
"WebGL Renderer: Blocked for your graphics driver version. Try updating your graphics driver to version 6.1400.1000.5218 or newer."
In fact, I'd already posted this above. Let me know if my graphics card is too old for the drivers to be updated. Otherwise, I can't figure out why the Intel Drive Update Utility is not working for me.
How much physical memory do you have installed on your computer and what is the processor speed?
I ask because the value places.history.expiration.transient_current_max_pages: 6668 indicates that Firefox thinks that your computer is not very fast if you only keep about 6000 page visits (this is normally over 100,000).
Also, here is my latest crash report:
bp-146fa6c7-fa86-4570-8eb5-c47c52140309
Modified by cor-el
The crash report shows a problem with the Flash plugin.
You can check for problems with current Shockwave Flash plugin versions.
disable hardware acceleration in the Flash plugin
See also:
"Not very fast" is an understatement. I have some pretty ancient hardware. I'm running a Intel Celeron 2.00GHz with 7.17 GB left on my main drive.
The general slowness of my computer isn't the problem, though. I can run IE with little problem. The problem is that Firefox seems to load pages in such a way that it makes them hang and with all kinds of script errors.
i think physical memory means RAM, not harddisk space.
I had a similar problem with a Firefox window not redrawing after receiving input from mouse or keyboard when the window was displaying in a monitor driven from an analog (RGB) port. Dragging the window over to my other monitor which was being driven off a DVI port and Poof! the window would redraw. I turned off the graphics acceleration as recommended, and the problem disappeared.
Monitors in use are Samsung SyncMaster 2443, and the graphics card is an ASUS Radeon 4350 with 512MB. Would be interested in knowing why the window won't re-draw. Currently running Firefox 27, but have had the problem for about two years through all upgrades. Only affects Firefox, no other applications.
Modified by edgeorge
If this started when you first installed Firefox 27.0 or higher, some users have said it is related to the Azure rendering technology. You can temporarily disable this feature in the about:config preferences editor.
(1) In a new tab, type or paste about:config in the address bar and press Enter. Click the button promising to be careful.
(2) In the search box above the list, type or paste gfx and pause while the list is filtered
(3) Double-click the gfx.content.azure.enabled preference to switch it from true to false.
I don't know whether that kicks in right away or the next time you exit and restart Firefox.
Extended discussion: Firefox is unbearably slow after updating to version 27
I've tried switching out the azure preference, but I couldn't really tell a difference beyond the fact that the last time I did it, instead of getting temporary (if even long hangs), the browser hanged to the point of where it never came back. I ended out having to close out of the session using ctrl + alt = del.
I've experimented with switchinig from true to false, but I can't tell a difference, really. In fact, since then, when I go to Wonkette.com, it's even slower than ever, and since, today, it freezes to the point of where there is not even an "x" in the tab so that I could manually close it out. In fact, just to get over to here I had to hit the home button. I can't for the life of me figure out what's going on. The site seems to be working for everyone else. I've ran multiple anti-virus and malware removal products, reinstalled firefox, experimented with plug-ins, etc...
Hi FireFoxFan1, I suspect you are pushing the limits of the kind of system Firefox can run on.
To reduce the load, have you considered using an extension like NoScript? By default, scripts will be blocked on a site until you approve them. When you look at the pop-up list of script sources on the Wonkette site, you may find that you only need to allow a couple of them in order to read. More may be required to comment. The goal would be to reduce the amount of work Firefox has to do to render heavy sites. The downside is having to train NoScript to trust sites you visit regularly.