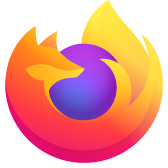 When are you going to update FireFox to be compatible with http://www.jacquielawson.com?
I would like to send cards from http://www.jacquielawson.com/ direct to friends on Facebook but am only able to do it in IE. I would like to be able to do it in Firefox as I do not use IE. Are there any plans to include http://www.jacquielawson.com/ in the next update? Thank you!! Judy T
All Replies (4)
Hello tippywi,
this is a forum where volunteer supporter works and no contributor. If you need some information about your problem please contact Mozilla Firefox contributor via E-mail. You can find the email adress at the imprint at the bottom of the page.
Sorry but all that link gives me are the global locations for Firefox.
What happens when you try to send a card?
---
You can try these steps in case of issues with web pages:
Reload web page(s) and bypass the cache to refresh possibly outdated or corrupted files.
Hold down the Shift key and left-click the Reload button
Press "Ctrl + F5" or press "Ctrl + Shift + R" (Windows,Linux)
Press "Command + Shift + R" (Mac)
Clear the cache and cookies only from websites that cause problems.
"Clear the Cache":
Firefox/Tools > Options > Advanced > Network > Cached Web Content: "Clear Now"
"Remove Cookies" from sites causing problems:
Firefox/Tools > Options > Privacy > Cookies: "Show Cookies"
Start Firefox in Safe Mode to check if one of the extensions (Firefox/Firefox/Tools > Add-ons > Extensions) or if hardware acceleration is causing the problem (switch to the DEFAULT theme: Firefox/Firefox/Tools > Add-ons > Appearance).
Do NOT click the Reset button on the Safe Mode start window.
When I try to send a card there is no "send" button to click on. Therefore I can not send a card. It isn't my computer. I keep a clean comp. I can,l however, send a card using IE, as the "send" button is visible. It is not visible using Firefox.
I have written a query to, & received an answer from, jacquielawson.com: If you are able to post cards to Facebook using IE, we suggest doing so until Mozilla Firefox updates their browser to be compatible with our site for posting to Facebook.
Sooo, my question to Firefox is when are they going to include this site in their upgrade?
Thank you for your response to my query. Judy T