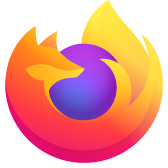 I just installed FF 24 and the search give a 404.sendori not found error, how do I fix this.
None of the search engines work now. They all go to 404.sendtori.com and get a 404 error. For example searching for a racquet ball racquet, I get http://404.sendori.com/head%20liquid%20metal%20racquet%20ball&404handler=true
All Replies (3)
I think an add-on you installed has changed your search engine.
Try to use FF in safemode or try to reset FF.
Tell if you need instruction to do that.
I checked the add ons but it didn't help. The problem is that any search engine that I choose gives me the same response. It is like it is trying to go to sendtori.com with the search but cannot connect.
You can use the SearchReset extension to reset some preferences to the default values.
Note that the SearchReset extension only runs once and then uninstalls automatically, so it won't show on the "Firefox > Add-ons" page (about:addons).
Try to delete the search.json file and possible search-metadata.json and search.sqlite files in the Firefox profile folder to reset the search engines to the default.
Firefox will rebuild the search.json file from the default search engines in the "browser\searchplugins" folder in the Firefox program folder and the searchplugins folder in the Firefox profile folder.