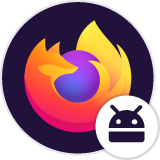 where is the quit feature?
When opening links from Twitter those links open in Firefox. In order to enable quick back and forth I used to be able to click on quit in the menu options. This would take me right back to Twitter. Then the next time I opened a link it would open in Firefox. Without the quit button, a new link will not open - the browser just stays on the previously opened tab. a new tab does not open, nor does the new link.
I miss the quit option! where did it go?
I am using the Android application.
Thank you in advance for any suggestions you may have. Kelly Edgerton
When opening links from Twitter those links open in Firefox. In order to enable quick back and forth I used to be able to click on quit in the menu options. This would take me right back to Twitter. Then the next time I opened a link it would open in Firefox. Without the quit button, a new link will not open - the browser just stays on the previously opened tab. a new tab does not open, nor does the new link. I miss the quit option! where did it go? I am using the Android application. Thank you in advance for any suggestions you may have. Kelly Edgerton
All Replies (3)
huh philipp beat me to it