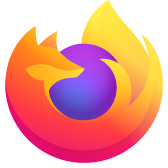 I see that the bookmarks toolbar is "off" by default. How can I change the default to be "on"?
In newer versions of FF the bookmarks toolbar is off by default, as described here: https://support.mozilla.org/en-US/kb/customize-firefox-controls-buttons-and-toolbars?esab=a&as=aaq I know how to re-enable it manually, which I have to do every single time I start FF. How can I change the default to "on"?
All Replies (11)
Just right-click an empty space next to one of your open tabs and select the "bookmarks toolbar".
Which security software (firewall, anti-virus) do you have?
Some security software has virtualization or sandbox features that may cause problems by protecting and restoring files in the Firefox profile folder.
Hi, Im using Norton 360 and was even before this happened. It seems that FF changed their default settings. What is the prescribed way to change them back? Your reply suggests that FF will attempt to restart in the same configuration that it was in when it last exited. Is that so?
Thanks - I know how to turn it on each time. What I'm trying to discover is how to have FF turn it on (by default) so I don't have to. This was a recent change by them. It used to be defaulted to "on", not "off".
Thanks for a reference to the localstore.rdf. Interesting stuff. That said, I should hope that FF wouldn't expect me to have to dive into that area in order to change a default setting. That sound more like Microsoft than Mozilla.
I want my bookmarks toolbar off when I start Firefox. It is always on when I start. I deleted my localstore.rdf, my toolbar was reset, but it still displays the bookmarks toolbar every time I start Firefox. Must be a bug.
Start Firefox in Safe Mode to check if one of the extensions (Firefox/Tools > Add-ons > Extensions) or if hardware acceleration is causing the problem (switch to the DEFAULT theme: Firefox/Tools > Add-ons > Appearance).
Do NOT click the Reset button on the Safe Mode start window or otherwise make changes.
Following those instructions I determined it was an extension. Problem solved. Thank you cor-el!