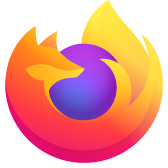 i can not log out of facebook
i can not logout using mouse over the word logout top rt corner of facebook and also other selection on top bar of facebook don't work using firefox browser
i can not logout using mouse over the word logout top rt corner of facebook and also other selection on top bar of facebook don't work using firefox browser
All Replies (1)
That problem can be caused by the Yahoo! Toolbar or the Babylon extension that extents too much downwards and covers the top part of the browser window and thus makes links and buttons in that part of the screen not clickable.
Start Firefox in Diagnose Firefox issues using Troubleshoot Mode to check if one of the extensions or if hardware acceleration is causing the problem (switch to the DEFAULT theme: Firefox (Tools) > Add-ons > Appearance/Themes).
Don't make any changes on the Safe mode start window.