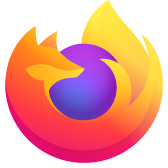 Max 8 tabs showing. FF 3.5 is showing up to 20 tabs at the same time.
In FF 3.5 depending on the config max 20 (in my case) tabs are showing before I have to use the left/right arrows to scroll. I tried to set this up in FF 9.0.1 as well and failed miserably.
Has this been removed or is it simply not possible? I need 12-15 tabs open ath the same time and don't have the time to always use the arrow keys (due to work load) to 'find' the correct tab at the end or beginning.
Please point me in the right direction to resolve this issue.
Regards,
Axel
In FF 3.5 depending on the config max 20 (in my case) tabs are showing before I have to use the left/right arrows to scroll. I tried to set this up in FF 9.0.1 as well and failed miserably. Has this been removed or is it simply not possible? I need 12-15 tabs open ath the same time and don't have the time to always use the arrow keys (due to work load) to 'find' the correct tab at the end or beginning. Please point me in the right direction to resolve this issue. Regards, Axel
All Replies (1)