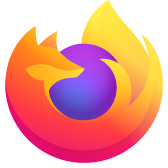 How to disable undo setting in Flash Player??
The Flash Player, is changing the setting every time i set it up, on deny of peer to Block all sites from storing information on this computer + Block all sites from using camera and microphone and never check for updates.... it changes to enable and allow !!
What i am seeing here is that Flash Player is broking down the privacy of users, changing the setting!
Any suggestion how to fix this?
Using MacBook Pro , Version 10.6.8
The Flash Player, is changing the setting every time i set it up, on deny of peer to Block all sites from storing information on this computer + Block all sites from using camera and microphone and never check for updates.... it changes to enable and allow !! What i am seeing here is that Flash Player is broking down the privacy of users, changing the setting! Any suggestion how to fix this? Using MacBook Pro , Version 10.6.8