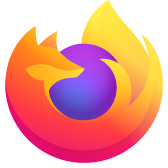 Firefox consumes too much RAM!
I am baffled by how much RAM Firefox 6 needs to run. I have 3 plugins running besides the default extensions:
Firebug Web Developer Remove cookies from Site
I only have 3 tabs open right now, all with pages with no flash/applets/java/javascript, basic text and a few images, and Firefox needs 670 MEGs  !!! This is absolutely ridiculous that a browser requires that much Ram to render a few 1995 pages. I am looking at this in activity monitor and every second it continues to eat 10 more megabytes. Windows 2000 required less RAM, and that was a whole operating system.
The codebase for Firefox needs to be re-evaluated from the ground up, and greater efficiencies need to be implemented. Otherwise, users will continue to jump from Firefox to Chrome in greater numbers as their computers come to grinding halts.
Thank you!
I am baffled by how much RAM Firefox 6 needs to run. I have 3 plugins running besides the default extensions: Firebug Web Developer Remove cookies from Site I only have 3 tabs open right now, all with pages with no flash/applets/java/javascript, basic text and a few images, and Firefox needs 670 MEGs !!! This is absolutely ridiculous that a browser requires that much Ram to render a few 1995 pages. I am looking at this in activity monitor and every second it continues to eat 10 more megabytes. Windows 2000 required less RAM, and that was a whole operating system. The codebase for Firefox needs to be re-evaluated from the ground up, and greater efficiencies need to be implemented. Otherwise, users will continue to jump from Firefox to Chrome in greater numbers as their computers come to grinding halts. Thank you!