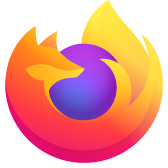 How to always load pages from website instead of history/cashe in firefox 3.6?
Locking duplicate thread.
Please continue here: [/questions/854803]
When I edit a web page like in Craigslist I can't see my changes until I close Craigslist then close and reopen Firefox then open Craigslist in order to load the page with my changes on it.
Does anyone know how to make Firefox 3.6.18 always load pages from the website itself instead of loading them form history or cash. There's a setting in IE to do this but I can't find one in Firefox.
Thanks in advance John
<blockquote>Locking duplicate thread.<br> Please continue here: [[/questions/854803]]</blockquote> When I edit a web page like in Craigslist I can't see my changes until I close Craigslist then close and reopen Firefox then open Craigslist in order to load the page with my changes on it. Does anyone know how to make Firefox 3.6.18 always load pages from the website itself instead of loading them form history or cash. There's a setting in IE to do this but I can't find one in Firefox. Thanks in advance John
Modified by cor-el