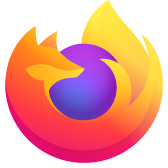 Back/Forward Gestures do not work in Mac OS X Lion
Safari uses one-finger gestures with lion to support back/forward browser buttons Need firefox upgrade to do the same, because mission control intercepts the previous gestures.
Safari uses one-finger gestures with lion to support back/forward browser buttons Need firefox upgrade to do the same, because mission control intercepts the previous gestures.
All Replies (20)
Edit workaround is to use Better Touch tool, see posts under
I am not a Mac user, but it appears this is one issue that Mozilla is aware of eg bug 668953. There is a discussion thread in the contributors section /forums/contributors/707160
So although I can not offer any solution, or advise on what Firefox is doing at least it appears they are aware of the issue.
Modified by John99
You can add this functionality by going to System Preferences > Trackpad > More Gestures and change the "Swipe between pages" option to Swipe with two or three fingers
Cheers!
I would like to point out that while this workaround corrects the issue on the trackpad, it does not correct the issue on the apple magic mouse. The magic mouse used to accomplish the same function via 2 finger swipe (left/right). I am uncertain as to whether this will be considered an apple or firefox problem. There is no gesture option for 2 finger l/r swipe on mouse settings. Thank you apple for killing OS X!
Modified by fsck
UPDATE
If you configure your trackpad settings for "Swipe between pages" TO "two or three fingers" you'll get the functionality back on firefox. To also correct the issue on Magic Mouse, if you happen to own one, configure the same setting to: "one or two fingers" under Mouse settings.
To fix this (the ability to go forward and backwards on Firefox) using a Magic Mouse going to the mouse setting and changing the "Swipe between pages" to "Swipe left or right with two fingers" worked for me. This automatically unchecked the "Swipe between full-screen apps". NB The first time I came to this screen there was no option to change how many fingers but on restart the option appeared.
Everyone that thinks this is fixed I believe is missing a huge point. Yes, there is a work around by setting the page swiping option to 2 fingers on the magic mouse; however, when you do that you lose the option of swiping between full-screen apps and dashboard apps. So to me Firefox needs to update itself to support the one finger swipe on the magic mouse so as not to lose functionality. Not really mozilla's problem at all, but because Apple decided to do this and not allow a 3 finger swipe on magic mouse to switch apps I don't really think there is another way.. At least, until the better touch tool is perhaps updated. Until then though I view this as a lacking feature.
I do not know the figures, but Mac users will be a sizable proportion of Firefox users, and the numbers using Lion will increase over time. There seems a good possibility that fixes will come out one way or another to help with these problems; meanwhile Lion users are going to have to use workarounds.
Not being a Mac user I do not know how essential some of these features are to use of a browser. I did post a link to a Contributors thread mentioning some of the formal *Bugs* but the Bugs are for developer use rather than discussion. If anyone has useful links to any forums discussing the problems and workarounds it may be useful to post them in this thread; or possibly in the Contributors thread.
I have unchecked and rechecked the two finger swipe option in system preferences and I am still unable to navigate back/forward in firefox.
If you have the trackpad try doing a 4-finger swipe (no thumb). It works for me. Still haven't found out how to do it with the magic mouse.
The solutions for getting back 2 finger swipe back/forward functionality work...thanks! I was also wondering how to get the page swiping feature back using magic mouse and have managed the workaround using magicpref (free download). Under "swipes" there is a 2 and 3 finger options. Just set magicpref to use 3 finger swipe to go between full pages using the magic mouse. Only thing is you may need to turn your magic mouse to do the 3 finger swipe (it's supposed to be left right, but if you turn it, it'll be up down). It makes the motion easier on the smaller surface of the mouse, especially if you have thick fingers.
changing the option to "swipe with two or three fingers" disables the "three finger drag" option completely. So yes it's a workaround, but I use the "three finger drag" all the time...so this workaround disables a feature that I use regularly.
This was totally annoying to me for a bit, but then I found you can configure the free, ad-free, Better Touch Tool -- http://www.boastr.de/ -- to pass a single-finger mouse swipe to firefox -- just set the left swipe to send command-leftarrow, and the right one, command-rightarrow.
Not a Mozilla fix, but a fix for now anyway. The one issue is that if your cursor is in an input box (or the awesome bar), the gesture doesn't work... maybe there's a way around that?
Modified by whatcould
Better Touch is a great workaround for my single swipe gesture on my Magic Mouse.
While the swiping with two or three fingers does bring back the functionality, it loses the nifty scroll function in Safari. You know where it looks like the page is sliding to the right when I go back a page?
I use both browsers, mainly Firefox for work (better bookmark management, local proxy settings) and Safari for my personal needs (MobileMe sync between devices.)
I like the scroll appearance in Safari and would like to see it in Firefox as well, which is why turning on the "Scroll" functionality instead of the "Swipe" is not a solution for me.
UPDATE
I note changes are being made in Firefox 8 relating to Lion. I do not have any further info at the moment, maybe others have seen postings about it.
Hello to all!
I found a workaround this a free software called BetterTouchTool for mac, it is upgraded for lion and it also adds the snapping tool to split the windows. (as in Windows 7) To make it work just go to Preferences by clicking the bar icon and on the left you will see a panel where you need to add an application, in this case Firefox. Then on the bottom, you can add gestures, just look around and you will find what it fits for you. I chose Two Finger Swipe Left and its action 3F Swipe Right (Page Forward) than Two Finger Swipe Right and its action 3F Swipe Left (Page Back). It does not work really smooth but , well.
Long Life to CHILE!!
I have a logitech M705. I was able to program my mouse to use keystrokes for the back and forward buttons instead of the predefined back and forward, essentially bypassing Lion's swipe functionality.
Back = Command+[ Forward = Command+]
I assume this will work for any mouse that has programmable buttons. Hope this helps. It was driving me crazy too!
Here's the answer! You can use BetterTouchTool to override the 1 finger swipe gestures just for Firefox! Works like a charm!
Update: I just noticed this was recommended above previously. And I thought I had saved all you guys from 2-finger swipes. Darn! ;)
Modified by bchertov
UPDATE, (bug 668953)
scoobidiver has now commented in the contributors forum, to explain the two finger horizontal swipe is now supported in Firefox 8 and above.
That will be out in about another 6 weeks, or you will be able to get it now on the Aurora channel, or in a few days on the beta channel.
This isn't exactly a problem. It's more like a feature request.
I use Lion with a Magic Trackpad and otherwise everything is marvellous. I have enabled the 3-finger-swipe to change "full screen apps" (Apple-speak for desktops) and 2-finger-swipe (left-right) as backward/forward in browsers.
Now, this works beautifully in Safari. It's *very* intuitive and addictive. (the Lion+trackpad experience makes any Win/Linux+mouse combination look like stone-age... really)
For FF to support this, they should support thrwoing a back/forward navigation event if the user over-scrolls x% left-right on a page. The event is tied on the scroll event and how much one has over-scrolled to that direction.
If one does not use multiple desktops, they can configure their trackpad to do the back/forward thing with 3-finger-swipes. But if you like your multiple desktops (like me), then this would be a very welcome feature to see in future versions of FF :)