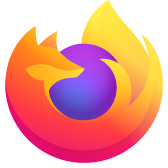 sync encountered an error while syncing unknown error
sync encountered an error while syncing unknown error
Since installing Firefox 4 in windows I get the above error message when trying to sync and like said in the error message it doesn't sync anything.
I have tried creating new account this doesn't work either so its nothing to do with the acc it self.
Firefox 4 sync works fine on my Linux (Ubuntu) installation.
sync encountered an error while syncing unknown error
sync encountered an error while syncing unknown error Since installing Firefox 4 in windows I get the above error message when trying to sync and like said in the error message it doesn't sync anything. I have tried creating new account this doesn't work either so its nothing to do with the acc it self. Firefox 4 sync works fine on my Linux (Ubuntu) installation. sync encountered an error while syncing unknown error