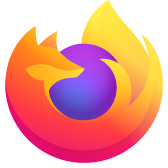 Firefox states You should Update Adobe Flash - never mind the privacy issues
Just updated to Firefox 3.6.8 New page carries the notice "You should update Adobe Flash" I read the Abode Terms and Conditions - privacy...
7.1 Use of PDF Files. When you Use the Software to open a PDF file that has been enabled to display ads, your Computer may connect to a website operated by Adobe, an advertiser, or other third party. Your Internet Protocol address ("IP Address") is sent when this happens. The party hosting the site may use technology to send (or "serve") advertising or other electronic content that appears in or near the opened PDF file. The website operator may also use JavaScript, web beacons (also known as action tags or single-pixel gifs), and other technologies to increase and measure the effectiveness of advertisements and to personalize advertising content. Your communication with Adobe websites is governed by the Adobe Online Privacy Policy found at http://www.adobe.com/go/privacy ("Adobe Online Privacy Policy"). Adobe may not have access to or control over features that a third party may use, and the information practices of third party websites are not covered by the Adobe Online Privacy Policy.
I don't like that very much at all. Any way out of it ?
Just updated to Firefox 3.6.8 New page carries the notice "You should update Adobe Flash" I read the Abode Terms and Conditions - privacy... 7.1 Use of PDF Files. When you Use the Software to open a PDF file that has been enabled to display ads, your Computer may connect to a website operated by Adobe, an advertiser, or other third party. Your Internet Protocol address ("IP Address") is sent when this happens. The party hosting the site may use technology to send (or "serve") advertising or other electronic content that appears in or near the opened PDF file. The website operator may also use JavaScript, web beacons (also known as action tags or single-pixel gifs), and other technologies to increase and measure the effectiveness of advertisements and to personalize advertising content. Your communication with Adobe websites is governed by the Adobe Online Privacy Policy found at http://www.adobe.com/go/privacy ("Adobe Online Privacy Policy"). Adobe may not have access to or control over features that a third party may use, and the information practices of third party websites are not covered by the Adobe Online Privacy Policy. I don't like that very much at all. Any way out of it ?