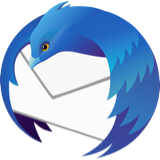 Unable to send emails
Hi,
Since the 115.2.3 (64-bit). I am unable to send emails from a outlook account, please. I removed and readded the account. I added my password and all and it downloads the emails. When I send an email The enter credientials window opens and it is blank and disappears and then this message appears.
Sending of the message failed. The message could not be sent because the connection to Outgoing server (SMTP) smtp.office365.com timed out. Try again.
Thank you
Hi, Since the 115.2.3 (64-bit). I am unable to send emails from a outlook account, please. I removed and readded the account. I added my password and all and it downloads the emails. When I send an email The enter credientials window opens and it is blank and disappears and then this message appears. Sending of the message failed. The message could not be sent because the connection to Outgoing server (SMTP) smtp.office365.com timed out. Try again. Thank you
All Replies (1)