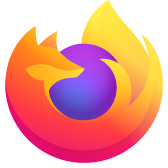 After updating MacOS to v. 13.6 using a PIA VPN Firefox will not connect to the internet
Using Firefox 17.0.1 on MacOS Ventura 13.6 on my 2017 iMac I am unable to connect to the internet while using Private Internet Access (PIA) VPN. All was working normally until I installed MacOS Ventura 13.6 yesterday. The VPN works normally when using Chrome or Safari. I have tried changing my network proxy setting without any luck. The default setting is "Use System Settings", using No Proxy or Auto Detect Proxy doesn't help. I don't see a switch for Enable DNS over HTTPS. All works fine when the VPN is disabled. I tried deleting the VPN a couple of times then reinstalling but that didn't help.
What am I missing here? I have used this VPN for years without any issues & it worked on Firefox until I installed MacOS 13.6...... using 13.5 I had no problems. Any suggestions or thoughts would be appreciated.
Thanks...... Brad
Using Firefox 17.0.1 on MacOS Ventura 13.6 on my 2017 iMac I am unable to connect to the internet while using Private Internet Access (PIA) VPN. All was working normally until I installed MacOS Ventura 13.6 yesterday. The VPN works normally when using Chrome or Safari. I have tried changing my network proxy setting without any luck. The default setting is "Use System Settings", using No Proxy or Auto Detect Proxy doesn't help. I don't see a switch for Enable DNS over HTTPS. All works fine when the VPN is disabled. I tried deleting the VPN a couple of times then reinstalling but that didn't help. What am I missing here? I have used this VPN for years without any issues & it worked on Firefox until I installed MacOS 13.6...... using 13.5 I had no problems. Any suggestions or thoughts would be appreciated. Thanks...... Brad