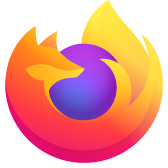 No Internet connection after the latest upgrade
When I upgraded to the latest version of Firefox (September 12, 2023 release - 117.0.1 (64-bit)). I could not connect to the Internet with Firefox (Default Browser for Windows 10). I could connect to the Internet with Google Chrome and Microsoft Edge. After several hours of troubleshooting, I discovered that I had to: (1) click the Firefox menu button, (2) click Help, (3) select More Troubleshooting Information, (4) click Refresh Firefox ..., and (5) then click Refresh Firefox in the confirmation window that opens. After that Firefox closes to refresh itself. Then I can use Firefox to connect.
Please explain why must I go through this process now, in order to get Internet connection? Additionally, it took me a few hours to discover this process. It was NOT easy to find.
Is there another process that is more straight-forward?
Thank you! Hw Payne hwpayne@gmail.com
When I upgraded to the latest version of Firefox (September 12, 2023 release - 117.0.1 (64-bit)). I could not connect to the Internet with Firefox (Default Browser for Windows 10). I could connect to the Internet with Google Chrome and Microsoft Edge. After several hours of troubleshooting, I discovered that I had to: (1) click the Firefox menu button, (2) click Help, (3) select More Troubleshooting Information, (4) click Refresh Firefox ..., and (5) then click Refresh Firefox in the confirmation window that opens. After that Firefox closes to refresh itself. Then I can use Firefox to connect. Please explain why must I go through this process now, in order to get Internet connection? Additionally, it took me a few hours to discover this process. It was NOT easy to find. Is there another process that is more straight-forward? Thank you! Hw Payne hwpayne@gmail.com