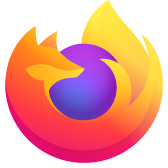 autofill
Deleting autofill entries does not work per article. The info is still there. Clearing history does not work either. Do I need to restart computer for it to forget/delete entries? Thank you. Fred couvrette
Deleting autofill entries does not work per article. The info is still there. Clearing history does not work either. Do I need to restart computer for it to forget/delete entries? Thank you. Fred couvrette
All Replies (5)
Its like it says AutoFill when enable has the info still you need to disable that to insure it doesn't save login. AutoFill/AutoSave is either on or off there is no in-between. When Auto settings is disable you need to clear the cache and history to insure there is nothing saved.
this person does not speak English and does not answer my questions. Fred
Open the history sidebar (Ctrl+H), search for the site, right-click and choose "Forget about this site".
It is not about a website, but about autofilling on any site. how do I change/edit/delete some of the autofill entries stored by Firefox? Fred
You can use these steps to remove saved items from an autocomplete drop-down list.
click the (empty) input field on the webpage to open the drop-down list
highlight an entry in the drop-down list with cursor Down key
do not click the mouse or press the Enter key
press "Delete" or "Shift+Delete" to delete the highlighted entry
Note that hovering with the mouse doesn't work.