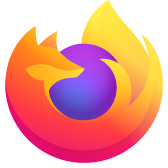 SYNC DELETED MY NEW TAB PINS HOW TO GET BACK? PLUS COMPLAINTS
IM ANGRY I WROTE OUT MY QUESTION AND LONG POST I TRY TO HELP BY SHARING DATA IT SAYS TRY MANUAL INPUT I CLICK THAT THEN IT TAKES ME TO A NEW TAB AND COMPLETELY DELETES MY QUESTION!!!! dONT CLICK LINK AFTER SHARE DATA!!!
SYNC DELETED MY MAIN COMPUTER NEW TAB SITE PINS BY SYNCING FROM NEW LAPTOP LOG IN. IT ALSO CHANGED ALL RECENT BOOKMARKS TO OLD BOOKMARKS FROM THE NEW LAPTOP LOG IN.
HOW TO VIEW OR RECOVER OLD NEW TAB PINNED SITES?
I WROTE OUT A BUNCH OF OTHER STUFF BUT IM NOT TYPYING IT AGAIN
IM ANGRY I WROTE OUT MY QUESTION AND LONG POST I TRY TO HELP BY SHARING DATA IT SAYS TRY MANUAL INPUT I CLICK THAT THEN IT TAKES ME TO A NEW TAB AND COMPLETELY DELETES MY QUESTION!!!! dONT CLICK LINK AFTER SHARE DATA!!! SYNC DELETED MY MAIN COMPUTER NEW TAB SITE PINS BY SYNCING FROM NEW LAPTOP LOG IN. IT ALSO CHANGED ALL RECENT BOOKMARKS TO OLD BOOKMARKS FROM THE NEW LAPTOP LOG IN. HOW TO VIEW OR RECOVER OLD NEW TAB PINNED SITES? I WROTE OUT A BUNCH OF OTHER STUFF BUT IM NOT TYPYING IT AGAIN