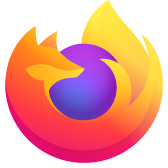 browser error
i need to know how to fix this The address wasn't understood Firefox doesn't know how to open this address, because one of the following protocols (minecraft) isn't associated with any program or is not allowed in this context. You might need to install other software to open this address. so i can get this https://www.minecraft.net/en-us/marketplace/pdp?id=9a2fb0af-8f64-434a-8a37-3ba1a3664ed2#
All Replies (6)
Hi
Do you have Minecraft installed as a separate app on your computer?
Thank you. I do not know Minecraft that well, but I do know that unicorns are awesome.
Can you access the Marketplace in the Minecraft app?
I recommend accessing the store that way.
I hope that this helps.