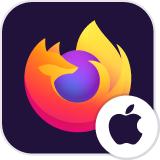 Proxy issue?
I'm using Firefox to access academic papers and online books. Because most of this content requires a subscription, I usually visit these web pages through my University library site. However, its not letting me open the destination file. e.g. I can open https://www.tandfonline.com/doi/abs/10.1080/21670811.2018.1533788?journalCode=rdij20 but not the full article. To open the full article I need to be logged in through my institution's library.
I have changed my proxy settings to 'no proxy' - can you please suggest what else I can do?
It normally works fine on other computers.
Thanks, Claire
I'm using Firefox to access academic papers and online books. Because most of this content requires a subscription, I usually visit these web pages through my University library site. However, its not letting me open the destination file. e.g. I can open https://www.tandfonline.com/doi/abs/10.1080/21670811.2018.1533788?journalCode=rdij20 but not the full article. To open the full article I need to be logged in through my institution's library. I have changed my proxy settings to 'no proxy' - can you please suggest what else I can do? It normally works fine on other computers. Thanks, Claire