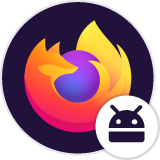 Browsing search results blocked
Hello, for some reason over the last few weeks my mobile Firefox app has been altering my search results and blocking "adult content" when not browsing on incognito mode, websites and apps such as twitter, Reddit and the obvious others that show "nsfw" tagged content just doesn't show up, it is even happening for movies or TV shows marked 18+ on my search engine unless I'm on incognito. How do I amend this? I've not seen this before at all nor have I changed any settings or ever been logged into a Firefox account. Thanks
Hello, for some reason over the last few weeks my mobile Firefox app has been altering my search results and blocking "adult content" when not browsing on incognito mode, websites and apps such as twitter, Reddit and the obvious others that show "nsfw" tagged content just doesn't show up, it is even happening for movies or TV shows marked 18+ on my search engine unless I'm on incognito. How do I amend this? I've not seen this before at all nor have I changed any settings or ever been logged into a Firefox account. Thanks
All Replies (1)
Hi
This does not sound like an issue with Firefox for Android but I can give you two areas you might want you look into.
In the settings for your search engine, there may be a "safe search" setting that you might need to change.
Alternatively, your internet service provider may have put a control in place around adult content that you may be able to turn off - please check with their support team about this.