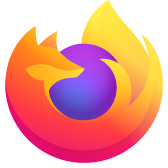 can't open my account
I cant open my account [email address] long time 6/4/2021 until now I need my date Please
I cant open my account [email address] long time 6/4/2021 until now I need my date Please
Modified by Paul
All Replies (2)
Firefox has nothing to do with gmail if you got problem with your gmail that is up to gmail support to figure what's going on with your gmail account.
Hi
I have removed your email address from your question for your privacy and security as this is an open forum.
I am sorry but I do not understand the error message you are getting. If you are able to provide this in English we may be able to better see if this is an issue with Firefox or something that the Gmail support team could help you with.