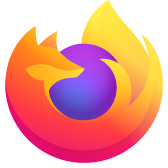 Cancell old e-mail account .. @gmx.net
Hi I just wrote you a help request, regarding .. @gmx.net which is closed and not accesible anymore and I want to create a new account on relay. I understand that you send a confirmation code to .. @gmx.net. Is there another way to autheficate me? My new e-mail adress is .. @gmail.com
Thank for your help.
Kindest

/edited emails from public forum
Hi I just wrote you a help request, regarding .. @gmx.net which is closed and not accesible anymore and I want to create a new account on relay. I understand that you send a confirmation code to .. @gmx.net. Is there another way to autheficate me? My new e-mail adress is .. @gmail.com Thank for your help. Kindest /edited emails from public forum
Modified by James
All Replies (3)
This is only a help forum not a request support ticket help. The user themselves has to have access to the original email account for the options to remove and change email logins. Once you loose access to the login email there's nothing Firefox forum can do about that.
Does your current Firefox Account have GMX or Gmail as the primary address? Or do you have two Firefox Accounts, one for each address?