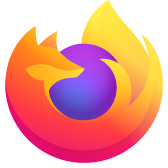 vpn won't show up
I have your VPN, I sign in. There's no indication it's ON. help
I have your VPN, I sign in. There's no indication it's ON. help
All Replies (3)
If you are using a VPN service and you want to check if it is working or not, there are a few things you can do to confirm that the VPN is on:
Check your IP address - A VPN service should change your IP address to make it appear as if you are browsing from a different location. To check if your IP address has changed, you can use a website like "whatismyip.com" or "iplocation.net" before and after connecting to the VPN.
Check the VPN client interface - Most VPN clients have an interface that shows the connection status and other details. Look for a green or blue icon or text that indicates that the connection is active. If you can't find this interface, try clicking on the VPN icon in your system tray or menu bar to open it.
Test your internet connection - Once you have connected to the VPN, try browsing the internet or streaming video to see if it is working properly. If the VPN is on, you should be able to access content that is otherwise unavailable in your region.
If you have tried these steps and you still can't tell if the VPN is on, you may want to contact the VPN provider's customer support for further assistance. They may be able to provide additional guidance or troubleshoot any issues you are experiencing.