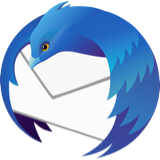 Address Book Locations
Why are some address books in Thunderbird's Profile directory and others are in its ImapMail subdirectory?
Why are some address books in Thunderbird's Profile directory and others are in its ImapMail subdirectory?
All Replies (14)
Please provide more information on the profile in the imapmail folder.
My wife and I use Thunderbird for personal email. We have 16 address lists. What more do you need to know?
I was curious on the addressbook in the imapmail folder, as that seems unusual. What is the name of it as displayed in Windows File Explorer?
It's interesting what a little investigating turns up. All 16, named abook.mab and abook-1.mab through abook-15.mab, are in the ImapMail folder. Three of them, -9, -10, -11, and -12, are also in the profile folder. The two files of each pair have the same DOS date and time and have the same size, and each pair has a unique date. (That is, no two pairs have the same date.) Your reply suggests that none of these should be in the ImapMail folder. Why?
If your version of thunderbird is newer than 60 (which would be several years ago), then your addressbook has a suffix of sqlite, not mab. Check your profile for an abook.sqlite and maybe a few variations. Those would be your real addressbooks. Why there are some in imapmail folder escapes me.
I'm using version 102. I suppose all those mab files are left over from the pre-sqlite days. The newest is dated 2020, and the sqlites in the Profile folder all look to have today's or yesterday's date.
To move along, I use FreeFileSync to sync most data files between our two desktop computers. I was hoping to sync the address books. Is that too ambitious to contemplate?
It's worth a try. Do a backup first. I routine copy in File explorer from one copy of thunderbird to another with no problems. I don't know that software, but I advise doing the sync when thunderbird isn't running. That may be irrelevant, but I do see situations where a file is corrupted because it was copied while Thunderbird was accessing it.
Good advice. Both computers boot before we get up, and the sync happens shortly after that, all before Tbird is running. I also manually sync during the day if we each need to be up-to-date on what the other's doing, but shutting Tbird down isn't a problem. Getting started is the rough part, I think. Most of our address books match up now, but some don't. To start, I suppose I'd have get all of the addresses--we have hundreds--into one of the computers, use that set to overwrite the set in the other computer, and then configure the sync. Can you come up with anything less complex?
Sounds good to me. Starting with one addressbook that is complete would be good. But remember to do a backup of it first. That's a nice idea you're implementing. But keep thunderbird versions in sync. Very important, as releases that change addressbooks do the upgrade in that one release level and not afterwards.
I will certainly do a backup before attempting anything bold. I've been backing up for decades--my first was to a shoebox full of 5" floppies.
Should I do anything special with other sqlite files, like abook.v2.sqlite, *.sqlite-shm, and *.sqlite-wal?
I may be reckless, but I've always copied them all.
Yes, I'll copy everything for backup. What about synchronizing these files--should I sync everything that contains any mention of sqlite, or just the abook-number.sqlite files?
Thank you very much for your help, David. Joe Crowther