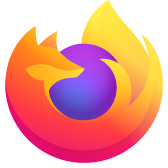 bookmark
i need to recover my bookmarks
i need to recover my bookmarks
All Replies (3)
As a starting point, could you take a look at the suggestions in the following article and let us know whether any of them work for you: Recover lost or missing Bookmarks.
If not, could you describe the events leading up to the problem and any error messages you get now?
Thanks, I had firefox many years and had many bookmark covering corvette car repair and painting cars. Then the othe day 2 firefox appeared on my dash , i deleted one turns out it was the one that had everything i had saved for many years. Turned on computer today its all gone , and i had deleted my trash , so it was really gone. I hop you can help? I am looking for firefox bookmarks!
Modified by ironmanstark5898
If you use the Time Machine or other backup then try to restore file(s) from this backup.
See also: