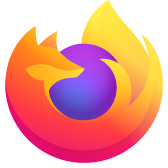 My poassword for a site is shown as encrypted password, which i have not supplied please give solution
For some sites, it gives correct english password. But for a personal site, my password is shown as encrypted, which i have not encrypted. The password is shown, but i could not understand why it shows as encrypted with alpha numerical numbers. how do i turn that to english and keep this as a password. I have never supplied encrypted characters. please give me solution . Does the firefox auto encrypt why it is not user friendly then
For some sites, it gives correct english password. But for a personal site, my password is shown as encrypted, which i have not encrypted. The password is shown, but i could not understand why it shows as encrypted with alpha numerical numbers. how do i turn that to english and keep this as a password. I have never supplied encrypted characters. please give me solution . Does the firefox auto encrypt why it is not user friendly then
All Replies (4)
This sounds more like a site issue then Firefox issue? Did you contact their site support about the login issue? What site is this?
Is the password correct if you use copy/past to copy it is another editor?
Some websites use JavaScript to modify the password field before submitting the form. You can inspect and edit the password in the Password Manager (about:logins page). You can create a Login block exception for this origin (protocol and hostname) to prevent Firefox modifying/updating the stored password.
Thanks co rel. please give me simple steps to perform so that firefox saves the password in english. Why should firefox first of all, encrypt my password for the site I have not enabled any encryption. I just save the password in english as any other sites would prompt byfirefox.
How do decrypt it.The site is my reports portal in ifrms for tamil nadu. It says so many messages that my account has been locked to prevent any misuse . It simply does not allow me to update password etc. how do I decrypt firefox password. the links are exhaustive, that I do find it difficult to follow it for managing passwords.
Firefox does encrypt the passwords stored in logins.json in the Firefox profile folder and shows bullets but should not encrypt a password as ASCII.
Is this only happening for this specific website ?
Did you try to edit the login on the about:logins page and save the correct password like I posted above ?