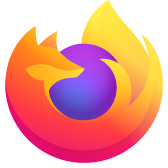 MANY WEBSITES SEEM TO BE MISSING FONTS
HI FIREFOX! Many websites are not readable. I can see these correctly in Safari. I tried getting the latest Firefox updates. It did not fix the issues. Bizarrely, I can paste into another application and read the gobblity gook. So I think it is just a font issue. I really do not want to go back to Safari. Poshmark and Fedex are the two websites I experienced issues with today. Fedex would not interact properly with Firefox but I could find my tracking information on Safari. I have had the problem previously but did not have time to look into it that day. 16" Macbook Max M1 running Monterey

/edit: moved thread from Firefox for iOS (for iPhone/iPad) to Firefox section as you have macOS
HI FIREFOX! Many websites are not readable. I can see these correctly in Safari. I tried getting the latest Firefox updates. It did not fix the issues. Bizarrely, I can paste into another application and read the gobblity gook. So I think it is just a font issue. I really do not want to go back to Safari. Poshmark and Fedex are the two websites I experienced issues with today. Fedex would not interact properly with Firefox but I could find my tracking information on Safari. I have had the problem previously but did not have time to look into it that day. 16" Macbook Max M1 running Monterey /edit: moved thread from Firefox for iOS (for iPhone/iPad) to Firefox section as you have <b>macOS</b>
Modified by James
All Replies (1)
This is usually caused by a problem with a specific font and you need to identify this font and fix this.
You can check in Font Book for font issues like corrupted and duplicate fonts. Note that you shouldn't disable "Allow pages to choose their own fonts, instead of your selections above" as this will cause issues with iconic fonts used by webpages to display small icons (you may see text labels instead of icons).
You may find that it can be resolved by finding and removing duplicate fonts installed in the local ~/Library/Fonts folder, that are conflicting with standard system fonts.