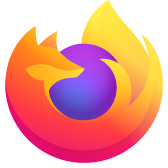 Problems with google meet & mic from Bluetooth headphones (MacOS)
Hi all! Not sure why but since some weeks ago I cannot use firefox for google meet calls with my Bluetooth headphones. Everything else works fine but the mic just starts to sound weird and people cannot understand me.
I've tried with chrome and safari and the calls seem to work with no issue, it's just with FF.
Anyone else has experienced this? It's pretty uncomfortable to have to open an alternative browser just for calls when I'm using FF as my default for everything.

Firefox 111.0.1 (64-bit)
Headphones Sennheiser Momentum 4
MacOS 13.2.1 (22D68)
Hi all! Not sure why but since some weeks ago I cannot use firefox for google meet calls with my Bluetooth headphones. Everything else works fine but the mic just starts to sound weird and people cannot understand me. I've tried with chrome and safari and the calls seem to work with no issue, it's just with FF. Anyone else has experienced this? It's pretty uncomfortable to have to open an alternative browser just for calls when I'm using FF as my default for everything. Firefox 111.0.1 (64-bit) Headphones Sennheiser Momentum 4 MacOS 13.2.1 (22D68)
Modified by Alex