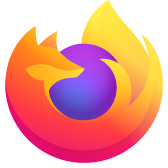 Major security risk: Firefox automatically opening PDF file after downloading it.
Given that many innocent files are now being spoofed to be something other that what they appear to be, it strikes me as risky behaviour that if you stop Firefox opening PDFs within a tab in itself - in my case, because I prefer to use Sumatra PDF, and because I wish for Firefox to DOWNLOAD the file (but not open it), Firefox defaults to automatically opening it, when all you actually wanted to do with the PDF file was download it.
Regardless of what the web site is instructing the web browser to do, Firefox should remember who it's working for ;p If the user chooses to download only and not to open (perhaps because they wish to virus scan first) any file, then Firefox should provide an option disable auto-opening (with associated client) any file.
With the ever increasing risks of malicious files, this is more important than ever.
This occured with this file of sheet music, which is what prompted me to mention this. I have Sumatra PDF set up in Windows as my default PDF viewer.
https://vdocuments.net/dowland-john-lute-fantasie-p71pdf.html
Given that many innocent files are now being spoofed to be something other that what they appear to be, it strikes me as risky behaviour that if you stop Firefox opening PDFs within a tab in itself - in my case, because I prefer to use Sumatra PDF, and because I wish for Firefox to DOWNLOAD the file (but not open it), Firefox defaults to automatically opening it, when all you actually wanted to do with the PDF file was download it. Regardless of what the web site is instructing the web browser to do, Firefox should remember who it's working for ;p If the user chooses to download only and not to open (perhaps because they wish to virus scan first) any file, then Firefox should provide an option disable auto-opening (with associated client) any file. With the ever increasing risks of malicious files, this is more important than ever. This occured with this file of sheet music, which is what prompted me to mention this. I have Sumatra PDF set up in Windows as my default PDF viewer. https://vdocuments.net/dowland-john-lute-fantasie-p71pdf.html
All Replies (1)