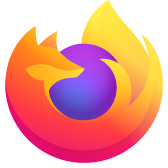 browser don't connect is there a firewall? if so how do i find it
All Replies (2)
Firewall is from the O/S or 3rd party security software you need to find out what software you using.
Did you recently uninstall an application that was using Visual C+ runtime components?
You can check for issues caused by a corrupted or incomplete Visual C++ installation that is missing runtime components (Redistributable Packages) required by Firefox, especially VCRUNTIME140_1.dll.
See "Visual Studio 2015, 2017, 2019, and 2022":
You may also have to install the Visual Studio 2013 Redistributable Package. You need to reboot the computer.
---
---
Try to start Firefox in Troubleshoot Mode to see if that works.
Windows: hold down the Shift key while starting Firefox
Mac: hold down the Options key while starting Firefox
It is possible that your firewall or other security software blocks or restricts Firefox without informing you, possibly after detecting changes (update) to the Firefox application. Remove all rules for Firefox from the permissions list in the firewall and let your firewall ask again for permission to get full, unrestricted, access for Firefox and the plugin-container process and the updater process.
See: