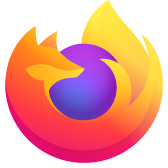 firefox suggesion
hi how can i delete instagram.com and open default www.instagram.com/?hl=en when i type ins int the firefox?
All Replies (4)
Clear your cache/history saves...
how can i clear it only for insta?
Firefox keeps track of the websites you visit in your browsing sessions. To view your browsing history see: https://support.mozilla.org/en-US/kb/browsing-history-firefox
From the Library window, you can search for a particular website you have visited using the Search History field in the top right corner.
Right-click on a website to view other actions, such as delete.
It looks like you have a bookmark for that URL as there is a star attached to the suggestion. You can search your bookmarks and possibly the history to check this.