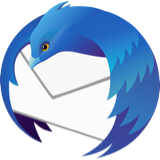 Please work on 2 year old bug 1720257
Hi,
Will this get worse? I am using TB since 20 years, 16 Years on MAC and some functionality is missing since then, like Calendas integration ... at least the address book worked ... until today: I just migrated to M2 Mac and -like all other mac Mx users - can't use the address book.
https://bugzilla.mozilla.org/show_bug.cgi?id=1720257
Would youy pls write a fox for this bug? I would also appreciate a small tool to fix the security registration, and not to rely on that I install an old version and ,maybe corrupt my mail files ...
and, BTW,we are working with this mac, it's not playtime
kind regards
Hi, Will this get worse? I am using TB since 20 years, 16 Years on MAC and some functionality is missing since then, like Calendas integration ... at least the address book worked ... until today: I just migrated to M2 Mac and -like all other mac Mx users - can't use the address book. https://bugzilla.mozilla.org/show_bug.cgi?id=1720257 Would youy pls write a fox for this bug? I would also appreciate a small tool to fix the security registration, and not to rely on that I install an old version and ,maybe corrupt my mail files ... and, BTW,we are working with this mac, it's not playtime kind regards