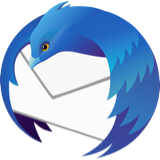 restoring open tabs in thunderbird
Did a system restart and Thunderbird did not restore my open tabs.
Did a system restart and Thunderbird did not restore my open tabs.
All Replies (3)
The session.json file does occasionally not survive a program restart. There is no backup like with Firefox that can be accessed.
Is there anything that can be done to save them?
If you have any clean up files program running like CCleaner or WiseCleaner then you need to make the Thunderbird profile exempt from cleanup. Please note that some Anti-Virus products also provide this service, so you may need to make Thunderbird exempt from the cleanup. Those type of programs may be deleting the session.json file, so when Thunderbird starts it is using a new default session file which would not know what you had opened in last session.
Suggest you try the following just in case some files are not working as they should be. Menu icon > Help > More TRoubleshooting Information Under 'Application Basics' section - half way is Profile Folder - click on 'Open Folder'
A new window opens showing the contents of your profile name folder.
Exit Thunderbird now.
Delete the following files:
session.json
xulstore.json
Start Thunderbird.
Use for a good while, opening a few tabs and then exit Thunderbird. Wait a few moments for background processes to complete, then restart Thunderbird.
Remember, when you exit Thunderbird, wait a few moments to ensure background processes have completed before closing down computer.