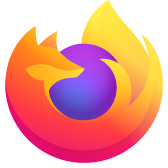 Bookmarks are gone.
Ran update earlier today. Now my Bookmarks are gone.
Ran update earlier today. Now my Bookmarks are gone.
All Replies (7)
Sorry to hear about this problem. During your update, did Firefox mention either of these:
Suggesting a "Tune-up" or "Refresh"
Saying that it needed to create a new profile
If so, let us know that first.
Otherwise, please try the steps in this article: Recover lost or missing Bookmarks.
No, I did not get a message to Tune Up or Refresh. I tried to Restore 17 items from last month, as suggested in the article. Now all the bookmarks I re-created this afternoon are gone AGAIN.
You didn't mention that you created new bookmarks this afternoon -- rolling back to a previous state would wipe those out.
But 17 probably isn't the correct number since Firefox comes with about that many items.
---
If you haven't already, could you close out of Firefox and do a normal Windows shutdown and restart to complete any pending updates and release any file locks.
If Firefox again starts up without your data, could you check whether your stuff is available in a different profile, as follows:
Profile Manager Page
Inside Firefox, type or paste about:profiles in the address bar and press Enter/Return to load it.
This page should list at least one profile and could list many. (Each profile has two folders and one or more buttons. Do not use any Remove buttons!)
The profile that Firefox is currently using will have this:
This is the profile in use and it cannot be deleted.
Do you have any other profile(s) listed on this page? If so, you can check whether it is the one you were using recently by clicking its Launch profile in new browser button.
If it isn't what you want, simply close that new window.
If it IS what you want, back on the about:profiles page, click the Set as default profile button for that profile so Firefox uses it automatically at the next startup.
Any progress so far?
Restarted laptop. There were 2 profiles besides the current one. I launched each one, neither had my bookmarks. Tried both a second time.
If you check the "Restore" menu in those other profiles, do they have a backup with a much higher item count than the one you see in the profile you're currently using? Or are those also small backups?
I think the Restart fixed it. They're back.
FYI - When I restarted, I went straight to email and didn't notice the Library icon. I just read your email and followed your directions. Both profiles had 17 items. I reported the failure here. When I opened a new tab, I saw the Library Icon (it was missing earlier), and it had all my old bookmarks.
Thanks for your help. The directions didn't work, but the Restart did!
I can't explain what went wrong, but sometimes "All's well that ends well."