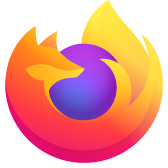 Can't send emails, spam message
Hi, all of a sudden my outgoing emails are met with the following message: ending of the message failed. An error occurred while sending mail. The mail server responded: Message rejected as spam (CM).. Please check the message and try again. These are to correspondents I regularly send emails to, and I could email them as recently as last night. Is this a firewall issue or a server issue? Please help. Karen
Hi, all of a sudden my outgoing emails are met with the following message: ending of the message failed. An error occurred while sending mail. The mail server responded: Message rejected as spam (CM).. Please check the message and try again. These are to correspondents I regularly send emails to, and I could email them as recently as last night. Is this a firewall issue or a server issue? Please help. Karen
All Replies (2)
Firefox is just a Browser the issue lies with either your email address is incorrect or wrong. You need to contact your email provider to resolve this.
kspeech said
Hi, all of a sudden my outgoing emails are met with the following message: ending of the message failed. An error occurred while sending mail. The mail server responded: Message rejected as spam (CM).. Please check the message and try again. These are to correspondents I regularly send emails to, and I could email them as recently as last night. Is this a firewall issue or a server issue? Please help. Karen
Is this with a webmail aka web based email site in Firefox web browser or in the email client Thunderbird?
A web browser can only do email in webmail as you posted this in the (desktop) Firefox section.
Modified by James