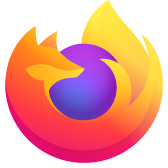 MOZILLA request for donation
Recently, I received a solicitation from MOZILLA to contribute with a donation. I willingly did so, since I use FIREFOX & THUNDERBIRD almost exclusively on 3 PCs daily.
 At the end of the donation screens, there is an option to contact MOZILLA either by Twitter, e-mail, or other options.  Since I do not subscribe to any of these modern social media outlets, I clicked on the E-mail option, expecting that I would get a refreshed screen so I could enter comments, etc.

Instead, when the screen refreshed, this is what I got: https://give.thunderbird.net , which ultimately led to nowhere.
 You accepted my donation gleefully, yet you continue to cloak your organization in unavailability to your subscribers.  This is not a vary fair & equitable situation.

Thank you. robert herold e-mail addresses: 17mkombi@gmail.com
                              rhh.jr5387@gmail.com

Recently, I received a solicitation from MOZILLA to contribute with a donation. I willingly did so, since I use FIREFOX & THUNDERBIRD almost exclusively on 3 PCs daily. At the end of the donation screens, there is an option to contact MOZILLA either by Twitter, e-mail, or other options. Since I do not subscribe to any of these modern social media outlets, I clicked on the E-mail option, expecting that I would get a refreshed screen so I could enter comments, etc. Instead, when the screen refreshed, this is what I got: https://give.thunderbird.net , which ultimately led to nowhere. You accepted my donation gleefully, yet you continue to cloak your organization in unavailability to your subscribers. This is not a vary fair & equitable situation. Thank you. robert herold e-mail addresses: 17mkombi@gmail.com rhh.jr5387@gmail.com